Lee Newton Park is located on Stegall Drive and features a stage, creek, large open grass area, walking trail (small loop is .3 miles and the large loop is .42 miles), bathrooms and home of the Georgia Marble Festival the first weekend in October.

The park is available for rental and restrictions apply. Contact Pickens County Chamber of Commerce for rental information 706-692-5600. No pets allowed. Hours: 6 to 11 p.m.

Peace Park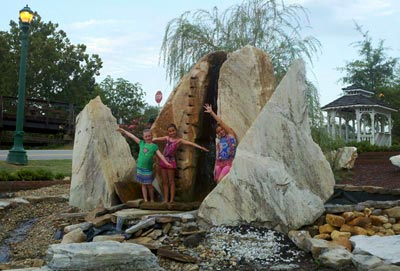 Peace Park, designed by Eino, is located on the corner of Main Street and Mark Whitfield Street.