Jasper Police Department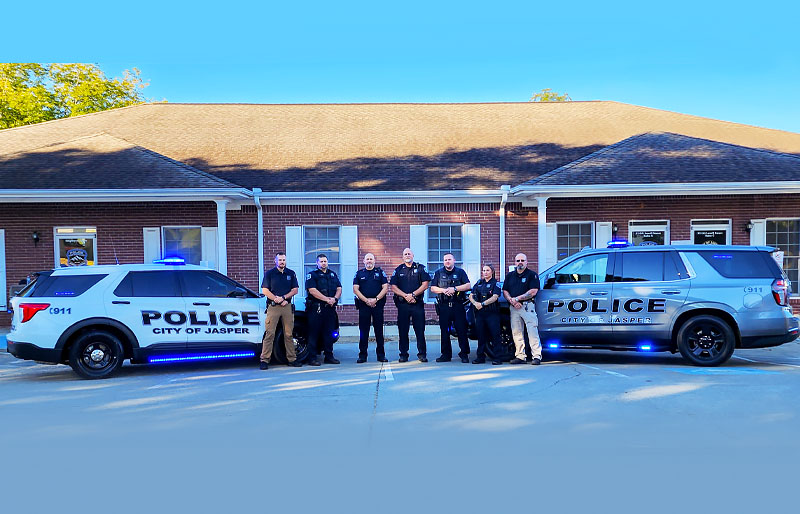 MISSION STATEMENT
Our mission is to enhance the quality of life in the City of Jasper by working cooperatively with the public and within the framework of the Constitutions of the United States and the State of Georgia to enforce laws, prevent and detect crime, preserve the peace, reduce fear, and anticipate and respond to events that threaten public order and the preservation of life and property.
The City of Jasper Police Department will be posting information and persons of interest on FACEBOOK that could help solve a case or help the public.
CHIEF CLERK
Tonya Dutton
RECORDS CLERK
Jill Anzinger
TRAINING COORDINATOR/ADMINISTRATIVE
Lt. Andrew Cochran
DETECTIVE
Sgt. Nathan Henderson
DETECTIVE
Heath Watson

55 GG Lovell Street
Jasper, GA 30143
Call 911 in an Emergency
---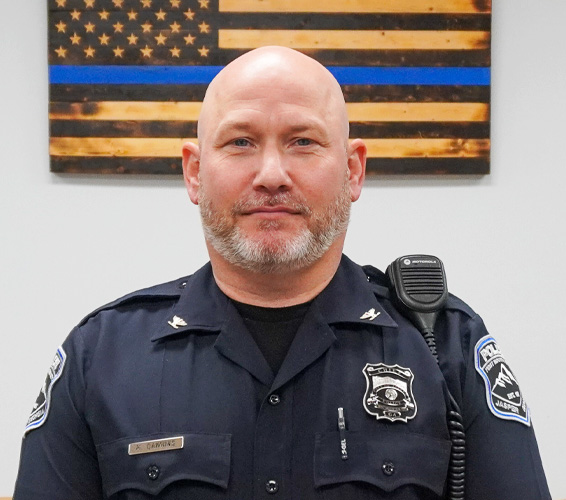 Matt Dawkins

POLICE CHIEF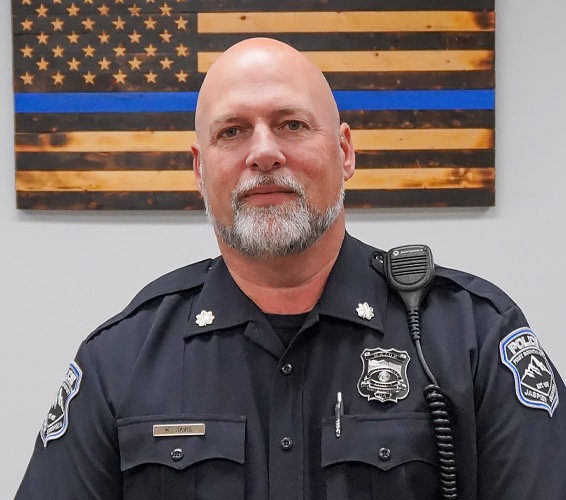 Mike Davis

ASSISTANT POLICE CHIEF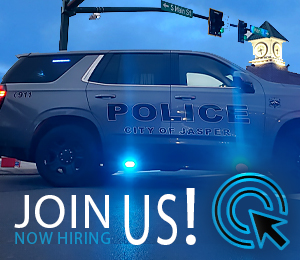 NOW HIRING FULL TIME POLICE OFFICERS
Visit Human Resources for
Job Requirements and Application
ONLINE TOOLS
Citations can be paid online or at the Police Department before the Court date Monday-Friday 8 am to 5 pm, or by phone.
Payments accepted: Cash, money order, credit, debit or certified funds only. No personal checks.

---
FEE SCHEDULE
Effective 6-6-2022
Fingerprinting/Background Investigations
Fingerprint Background Check – Board of Education -
$55.00
Alcoholic Beverage Licensing (Background Check, fingerprinting) -
$300.00 per business
Additional owners, managers, etc. -
$150.00 each person
Large Files (over 20 pages)
Discovery/Open Records Request
Copies -
$.10 per page
, plus hourly rate of lowest paid employee, for each hour it takes to make copies (Minimum of 1 hour)