City of Jasper Planning & Zoning Department
ZONING DISTRICTS | BOUNDARIES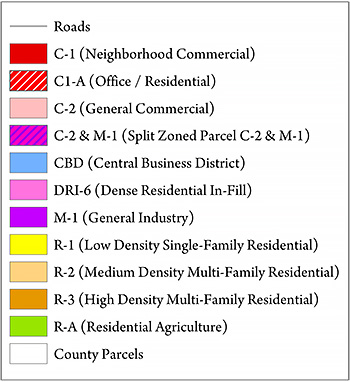 C-1 (Neighborhood Commercial)
C1-A (Office / Residential)
C-2 (General Commercial)
C-2 & M-1 (Split Zoned Parcel CCRE-E2 & M-1)
CBD (Central Business District)
DRI-6 (Dense Residential In-Fill)
M-1 (General Industry)
R-1 (Low Density Single-Family Residential)
R-2 (Medium Density Multi-Family Residential)
R-3 (High Density Multi-Family Residential)
R-A (Residential Agriculture)
(b) Description of each district name. The description of each district is as follows: (1) Residential agriculture (R-A). The purpose of the R-A district is to permit a combination of low density residential uses of various types, limited agricultural activities and associated activities.

(2) Low density single-family residential (R-1). The purpose of the R-1 district is to accommodate purely low density single-family residential development and to protect such development from unrelated and incompatible uses.

(3) Medium density multifamily residential (R-2). The purpose of the R-2 district is to accommodate medium density multifamily and single-family residential development in locations that would serve as transitions between higher density residential land uses and single-family neighborhoods.

(4) High density multifamily residential (R-3). The R-3 district is designed to accommodate high density multifamily and single-family attached developments. These districts will be located in areas with convenient access to collector and arterial streets and can be developed as transitional uses between single-family districts and commercial districts.

(5) Office-residential (C-1A). The C-1A district is narrowly defined as a transition between intense commercial areas and residential uses generally oriented to major streets. These districts are typically located in areas that have a history of residential uses, but growth and community changes seek the changeover to low traffic, low impact commercial uses, often occupying residential-looking structures. New building construction shall only include architectural designs using brick, stone, and wood materials that are compatible with general residential patterns in the vicinity and will have a minimal depreciating effect upon adjacent uses. Subdued signage and exterior lighting are complemented by less than 12 hours of operation per weekday.

(6) Neighborhood commercial (C-1). The C-1 district is designed to provide a high quality environment for offices, institutions, or research and development facilities and the limited commercial activities that are compatible with a residential area.

(7) General commercial (C-2). The purpose of the C-2 district is to provide appropriate locations for a wide variety of commercial activities that will serve a large market area. Emphasis should be placed on creating commercial nodes or cluster developments rather than strip developments.

(8) Central business district (CBD). The CBD district is intended to provide for the orderly development and redevelopment of the central business district for commercial, financial, office, and related uses to serve the entire community and trade area.

(9) General industry (M-I). The purpose of the M-I district is to provide suitable areas for warehousing, distribution, manufacturing and other intensive activities of an industrial nature.
(Code 1979, § 40-5.1)
---
The Jasper City Development Director, Mary Elizabeth Burgess (mburgess@jasper-ga.us), is designated as the Zoning Official for the City of Jasper, Georgia, and assigned the duties of the Zoning Official under the Zoning Ordiance of the City of Jasper, Georgia.
FORMS | REGULATIONS
Documents open in new window picture_as_pdf
CONTACTS
For annexation and zoning questions, please call the Planning Department at
706-692-9100
.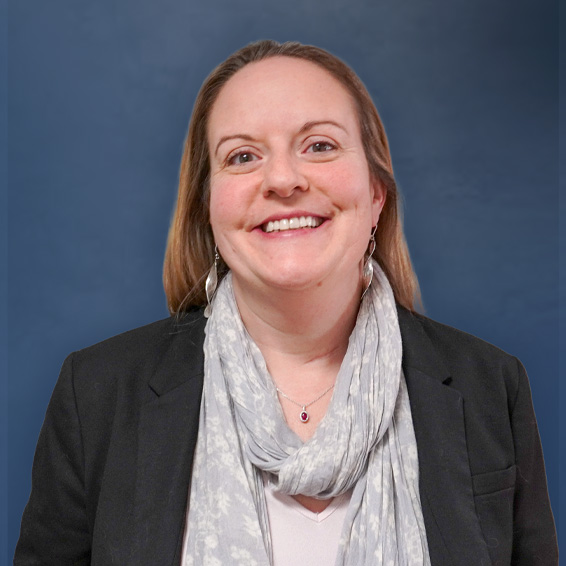 Mary Elizabeth Burgess
Planning & Development Director
Zoning Official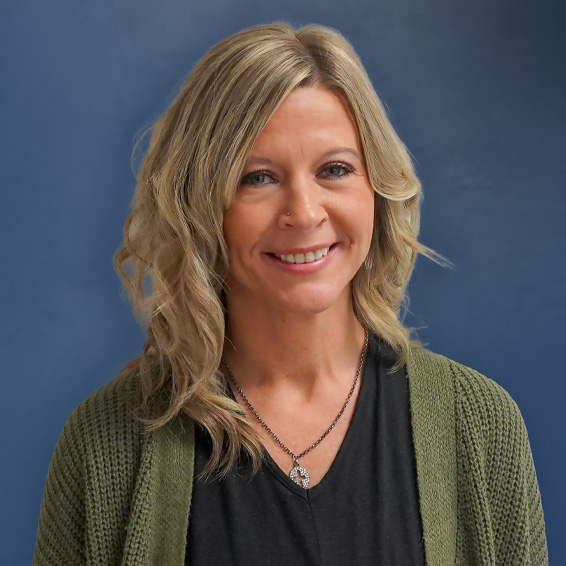 Shauna Coleman

PLANNER
JASPER PLANNING & ZONING COMMISSION MEETING VIDEOS
MOST RECENT VIDEOS LISTED FIRST IN THE PLAYLIST
Jasper Planning Commission Minutes picture_as_pdf | Video video_library
LINKS OPEN IN A NEW WINDOW