Jasper Water & Sanitation Service Rates
RATES EFFECTIVE AS OF JANUARY 1, 2021
WATER RATES water
WATER RATES FOR RESIDENTIAL METER
¾" meter inside
¾" meter outside on sewer
¾" meter outside
$25.00 minimum
$27.00 minimum
$35.00 minimum
(all agricultural meters also)
WATER RATES FOR COMMERCIAL AND IRRIGATION METER
¾" meter
1" meter
2" meter
3" meter
4" meter
6" meter
$45.00 minimum
$60.00 minimum
$75.00 minimum
$85.00 minimum
$90.00 minimum
$110.00 minimum
SEWER RATES FOR RESIDENTIAL METER
¾" inch meter inside
¾" inch meter outside
$10.00 minimum
$12.00 minimum
SEWER RATES FOR COMMERICAL METER
¾" meter
1" meter
2" meter
4" meter
6" meter
8" meter
$20.00 minimum
$30.00 minimum
$40.00 minimum
$50.00 minimum
$75.00 minimum
$100.00 minimum
WATER / SEWER RATES
$2.25 per thousand inside the city limits for water
$2.15 per thousand inside the city limits for sewer
$3.25 per thousand outside the city limits for water
$3.15 per thousand outside the city limits for sewer
WATER / SEWER RATES FOR SUMMER MONTHS
(April through October)
$3.25 per thousand above winter based average for water usage inside the city limits
$4.25 per thousand above winter based average for water usage outside the city limits
Summer surcharge for all customers on water usage over the winter based average.
There is no summer surcharge for customers on sewer.
WATER RATES FOR IRRIGATION METERS
Irrigation meters are $4.25 per thousand with a base fee of $45.00
WATER RATES FOR FIRE PROTECTION METERS
2" meter
4" meter
6" meter
8" meter
$50.00 minimum
$70.00 minimum
$90.00 minimum
$110.00 minimum
Fire protection meter minimums include 2,000 gallons of water.
WATER FEES
$150.00 Deposit
*This amount is refundable when you move, less any charges you may owe.

$200.00 Deposit if the address is outside the City limits and on City sanitary sewer service.
*This amount is refundable when you move, less any charges you may owe.

$50.00 Reconnect fee prior to 3:00 PM

$100.00 Reconnect fee if after 3:00 PM
ROAD BORES
If the waterline is on the opposite side of the road from your service we will charge a $200.00 fee to bore under the road.
METER TAP-ON FEES
These amounts do not include the deposit.
If a road bore is needed an additional $200.00 will be added to these amounts.
Minimum monthly charges will apply to all accounts after meter installation is completed.
RESIDENTIAL


¾ "- $1,600.00 outside
$1,250.00 inside
COMMERCIAL

¾" - $1,600.00
1"- $9,000.00
1 ½"- $13,000.00
2" - $17,000.00
4" - $28,000.00
Call for price on larger meters
FIRE HYDRANT TAP
$125.00 tap-on fee
0-1,000 gal is $17.00
Over first 1,000 is $5.50 per 1,000
SANITATION RATES delete_outline
RESIDENTIAL SERVICES
Standard Rate
Senior Rate
$20.00
$18.00
(for individuals 65 and over)
COMMERCIAL SERVICES
Restaurant
1-Day Pick-up
2-Day Pick-up
4-Day Pick-up
5-Day Pick-up
$150.00
$25.00
$50.00
$100.00
$125.00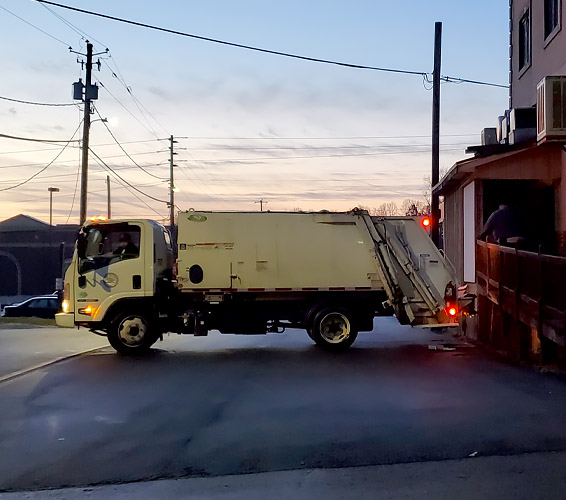 ---
PAYMENT & OTHER INFORMATION paid
PAYMENT SCHEDULE
Payment due date is the 10th of each month. If not paid by this date, a late fee of $25.00 will be applied to each account overdue. Any account with a past due balance not paid by the 20th of the month will be subject to disconnection without further notice. Should the 20th fall on a Friday, holiday, or over the weekend, disconnection of service will occur the next business day. All bills and fees are to be paid in full before service will be restored. Failure to receive your bills does not relieve you of your obligation to pay.
The City of Jasper offers several convenient
ways to pay your utility bill:
In person at City Hall, Monday through Friday during normal business hours 8AM - 5PM.
A 24 hour drop box located on the side of City Hall.
Automated bank draft – please complete and submit the "Automated Draft Application" at City Hall to enroll in this service. In order to make changes to or discontinue this service, please complete and submit the "Stop ACH Form" to City Hall.
Pay by credit card over the phone by calling 1-888-291-1517
If paying in person at City Hall, please be sure to bring both sides of the utility bill. City Hall is located at 200 Burnt Mountain Road, Jasper, Georgia, 30143.
RETURNED CHECKS
A charge of $25.00 will be added to account for a returned check.
TRANSFERS
To transfer an account from one address to another the account must be paid up in full and a $20.00 fee will be charged.
OFFICE HOURS
Our office hours are from 8:00 am to 5:00 pm, Monday through Friday.
Please call our office at 706-692-9100 for additional information.
EMERGENCY NUMBERS AFTER HOURS